Part of the renovations for Gus are, well, quite boring. So I decided to add this bit for a bit of fun. As Gus is a 1981 Coaster we decided (well
I
decided) that the theme would be a kind of funky retro surfie look.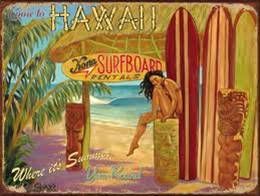 I have always loved retro items so what better excuse than to get some funk-ware for Gus!
First up I found these AWESOME kitsch Hawaiian salt & pepper shakers from
The Curio Cabinet
on eBay. $10 who could say no!
Next I was longing to maximize the storage space in Gus, so what better way, but with some funky vintage Tupperware!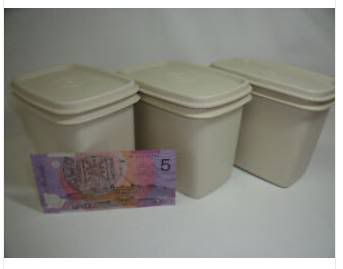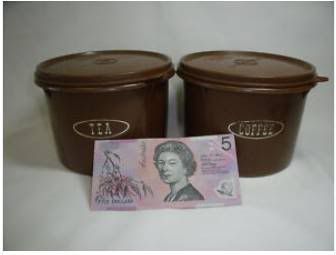 From various sellers on eBay (no sadly the $5 didn't come with them!)
Then whilst op-shopping today I found these......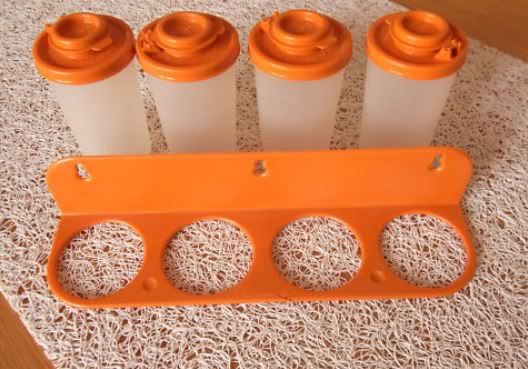 $2 Tupperware spice rack- pretty much brand new! YES PLEASE! I have to find more now though- I luuuurve my spices! Plus they will safely attatch to the cupboard doors. Big plus!
But it gets better! Last week when I was cleaning up, clearing MORE stuff (argh so much stuff!) I found my mums old Samsonite beauty case. In a gorgeous baby poo yellow! Gave it a clean- almost new.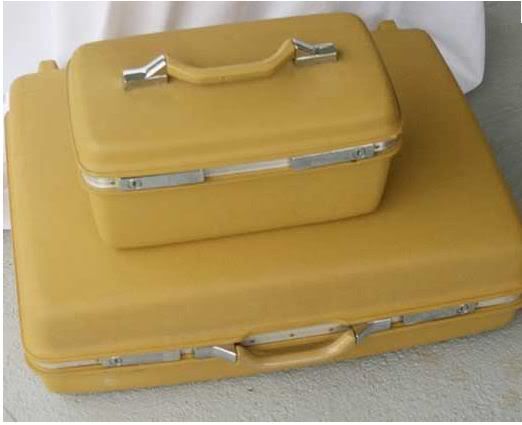 I think we may need another bus to follow us just for the "stuff" (I feel hubby's eyes rolling now!).
But seriously, I must try not to get too much more retro stuff as I don't want Gus to be completely retro-ed out. A nice mix of modern and retro would be good. I really cannot wait to travel Oz and op-shop.... oh the finds one can find!