We absolutely loved Mandurah Caravan Park. It was very family friendly, (go Top Tourist Parks!) had amazing amenities like the excellent camp kitchen AND the bathrooms I have to say were mother-in-law clean (my mother-in-law is a complete neat freak!)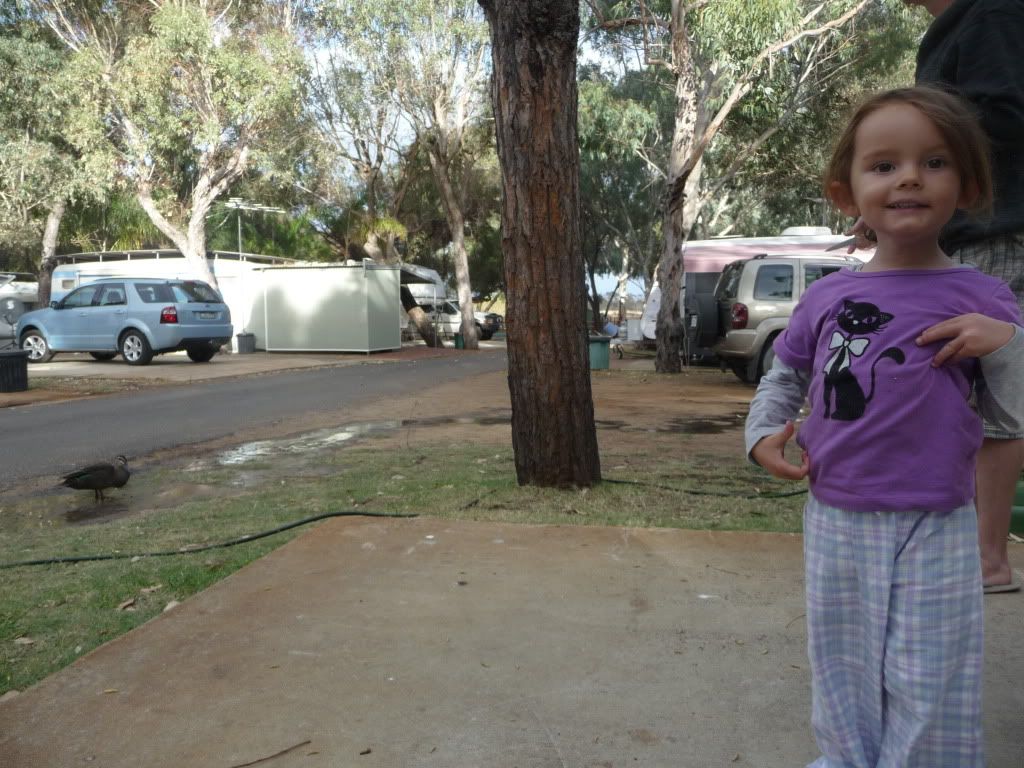 To top it off they have a pool, bouncy pillow, park ducks, and very friendly staff and people. I didn't get too many photo's as we were so busy talking to fellow travellers in the camp kitchen, although you can look up the park on the Top Tourist web site.
We give Mandurah Caravan Park 4 out of 5 fowls.