After breakfast we had a look around Bunbury town center. I went op-shopping and scored the best stuff I have in a long time!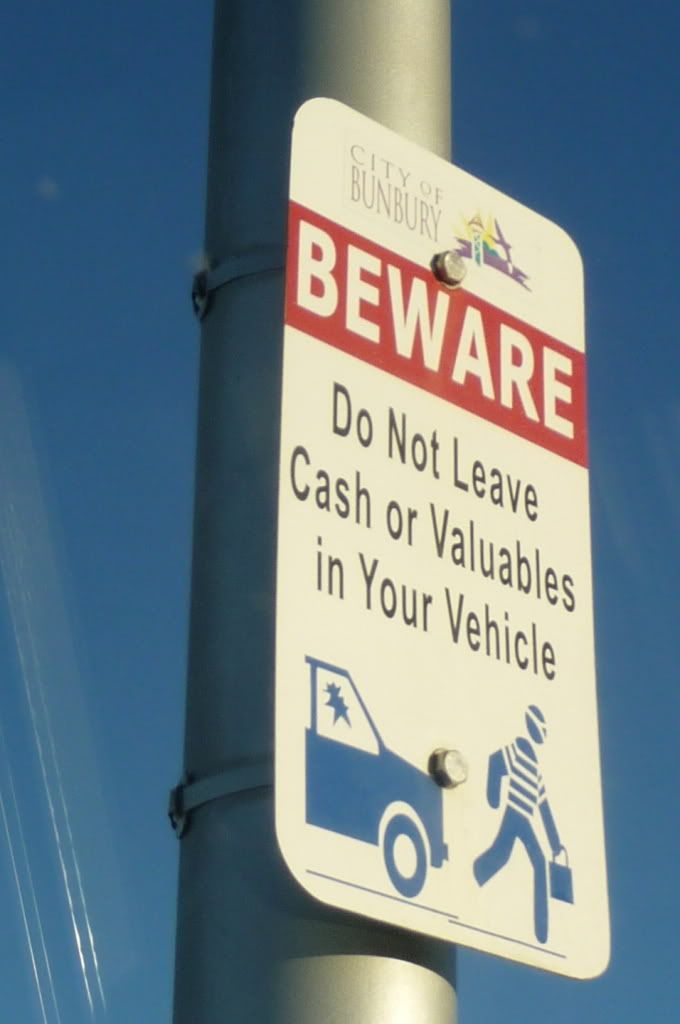 Apparently burglars dress exactly like this in Bunbury
We set off towards Mandurah in the hopes of finding a good free camp for our overnight stay. We headed to Preston Beach but decided not to stay as the beach was quite rough and there was an alarming amount of roo poo on the ground.
We pressed on to Mandurah and arrived late afternoon where we were going to stay in another carpark by the beach but after talking to a backpacker, he advised us not to as it wasn't safe.
That sold us on the local Top Tourist park in Mandurah. Lucky really, as it was a really nice park.