We left Yullingup early and headed towards Bussleton. Had a quick stop in Bussleton and had lunch and a look around.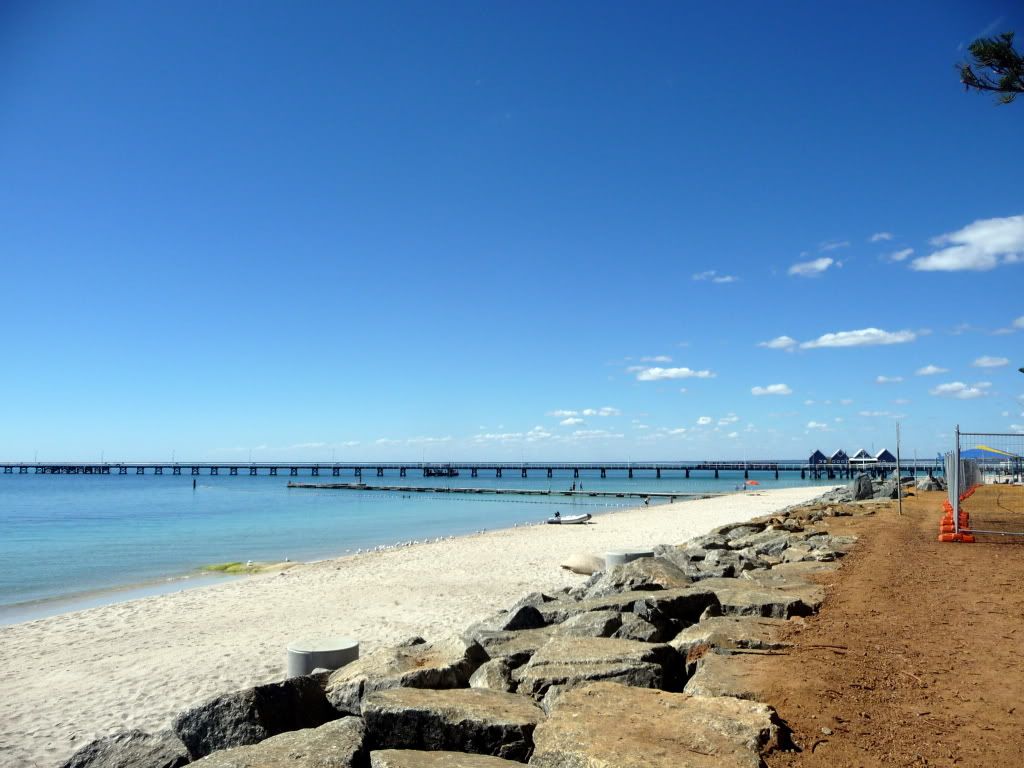 The beach at Bussleton was stunning with its white beaches and blue still waters. They have a little shark proof swimming area for those concerned about sharks or have little ones.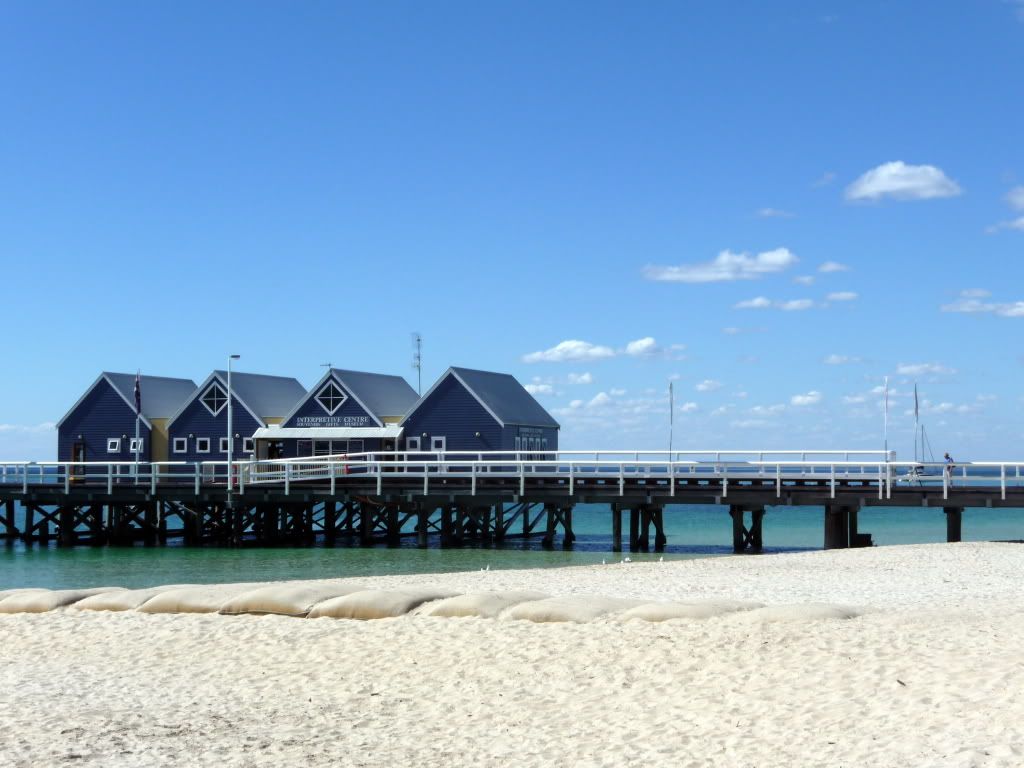 The Bussleton Jetty is the longest wooden peir in the southern hemisphere (1.8km). You have to pay to walk on it or you can take a ride on the little jetty train. When we were there it was actually quite a warm day so we gave the jetty tour a miss (plus hubby didn't want to have to pay money to walk on a jetty)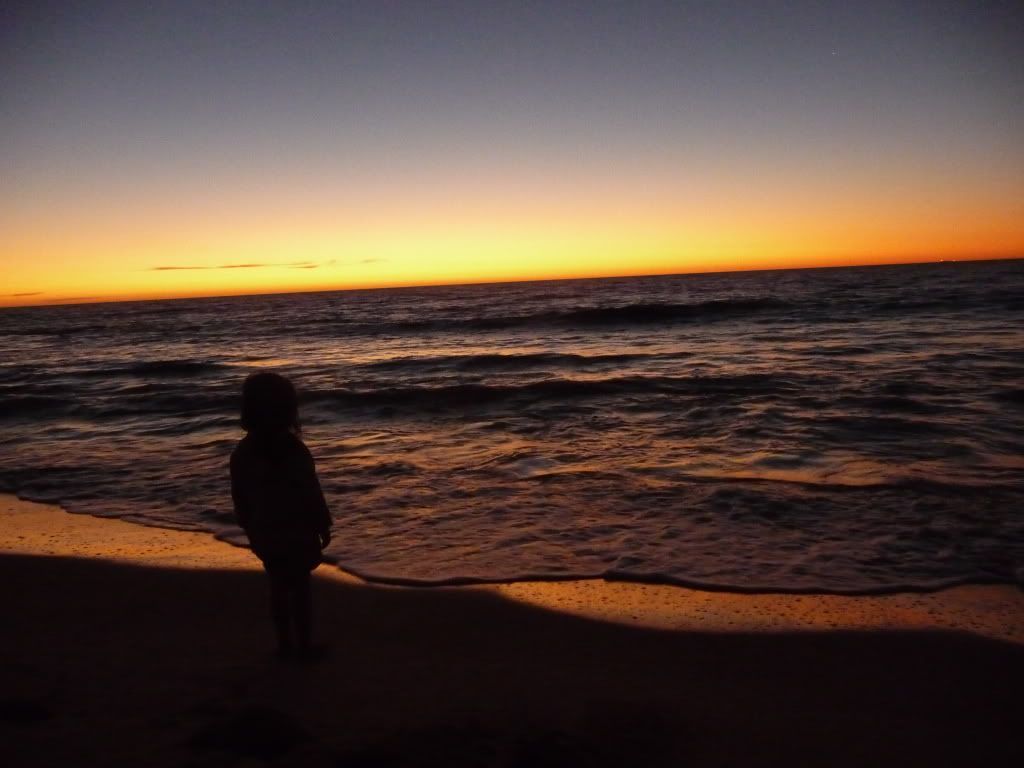 We set off towards Bunbury and ended up staying by the beach in a carpark for the night.