I awoke very early to find a mouse rumaging through my hair!!! After screaming loud enough to wake up other campers, we thought we would make the most of the 4am start and cover as much ground as possible- also to find the next hardware store pronto to get us some hardcore mouse traps.
My mind was put at ease a little driving through the most gorgeous landscape, through the Fraser Ranges. If we had a spare tyer we would have liked to of stayed at Fraser Station, but we didn't want to risk being stranded.
We stopped at this rest stop, which had another theme tree- my new obsession.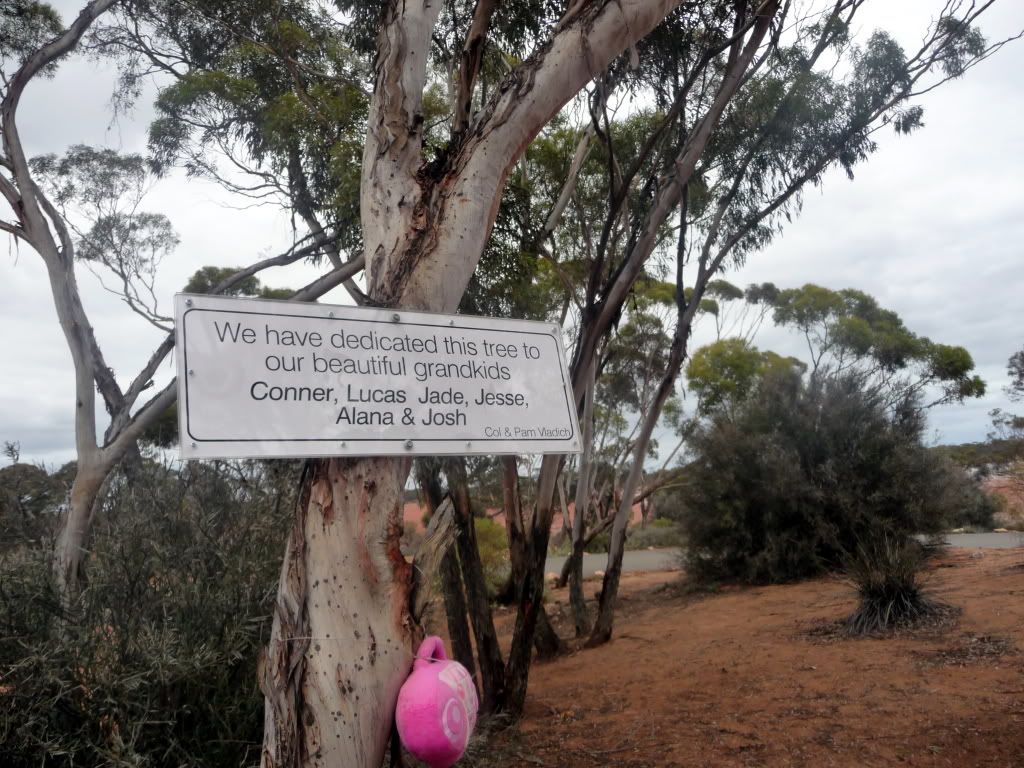 This one looked a bit suspicious however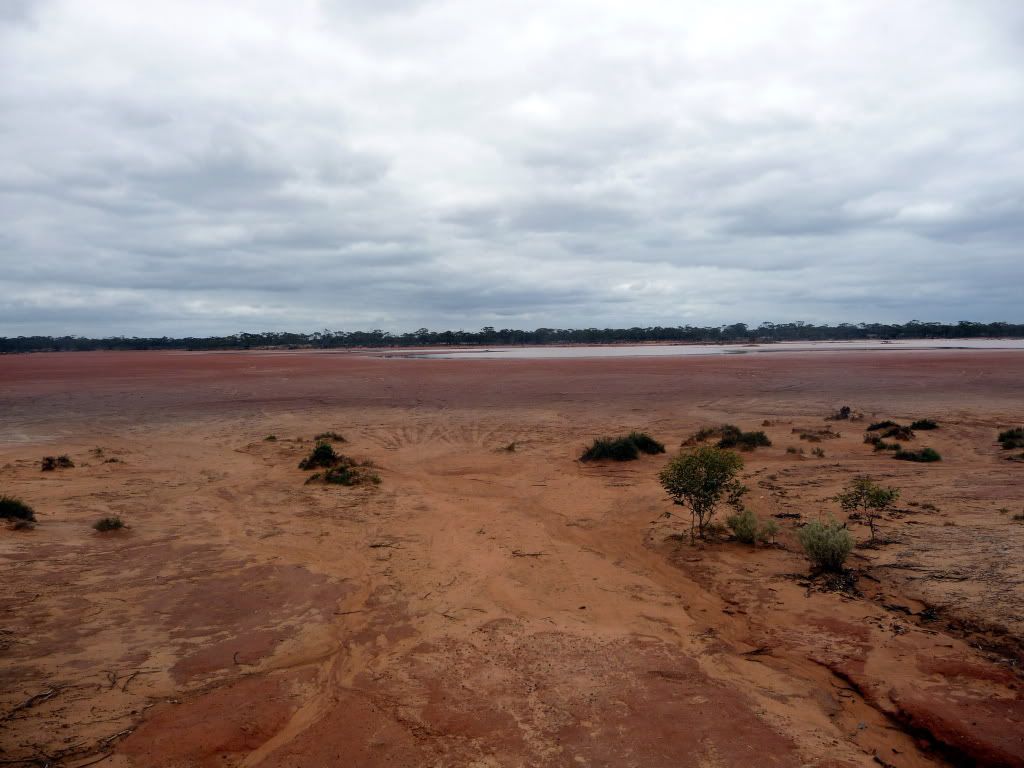 Lake at Fraser Range
We got to Norseman and tried to get the tyer fixed again, and the guy was "flat out". Decided to keep going on the spare, got some supplies and got the hell out of there. The town was a bit eerie with most of the shops boarded up.
We headed towards Esperance and camped at a camp spot on the side of the road in a nature reserve.
Had meatballs and eggplant in tomato sauce with cous cous for tea.